The Artist – DJA aka Left-I
Nov 11, 2007 Author: Tahir | Filed under:
Artists
,
DJA aka Left-I
,
Kidrobot 8" Munny
,
Large Vinyl Toys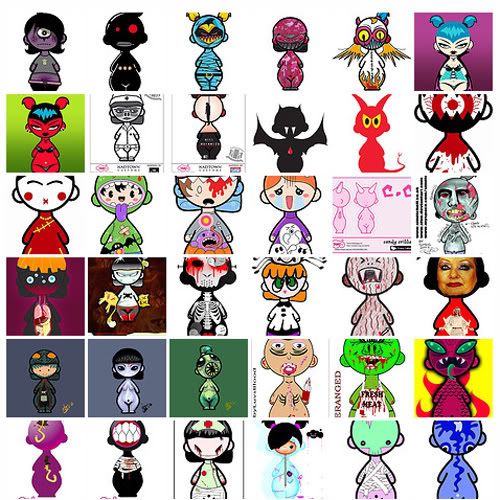 UPDATE: Sorry for the delay everyone. Winners will be announced on the 14th November.
A BIG THANK YOU to everyone that entered the design a Halloween Tamo competition. The entries are all superb but unfortunately there can only be 10 winners. The judging panel is currently deciding who the winners will be but in the meantime you can take a peek at all the entries at the Flickr Halloween Tamo Set

Artist Name: DJA aka Left-I
Artist Website: http://www.myspace.com/djavinyl
Artist location: Hudson, cialis
NH
Toy Name: The Artist
Toy Type: Custom Glow in the dark munny
Toy Story: This is a self portrait of myself , all the tats even the White boxer is mine
Toy Available for sale: Yes, please email artist through website to purchase.
Artist available for custom toy commission? Yes, contact artist through website.