Bax Bear Custom Show – Toronto
Apr 1, 2008 Author: Tahir | Filed under:
Events & Exhibitions (SEEN)
,
Large Vinyl Toys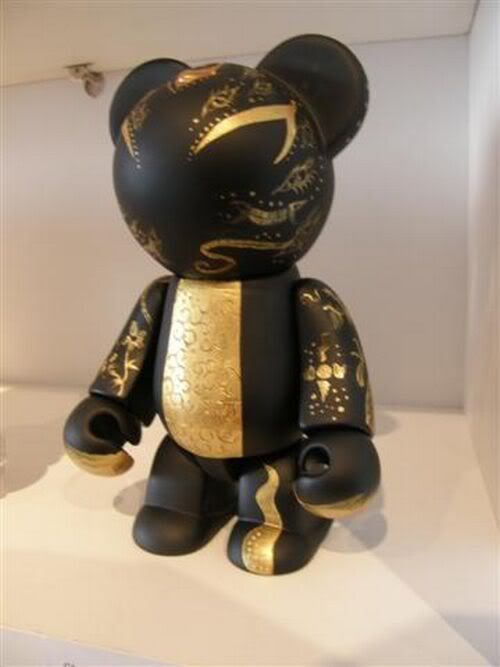 Bear Bear designed by Charlene Chua (Toronto)
The Bax Bears Series 1 had their official launch in Toronto last Friday on March 28. The event itself was held at the Keep Six Contemporary Gallery in downtown Toronto. The gallery featured 200+ custom-designed Bax Bears from all around the world but also included designs from local artists based on the DIY Bax Bear! Many of you may have seen the bears that were on display in Vancouver last year at El Kartel on November 10th. The showcase of the bears will be on display for two weeks until April 6th, drugs so for those of you who live in Toronto, you have to take a look!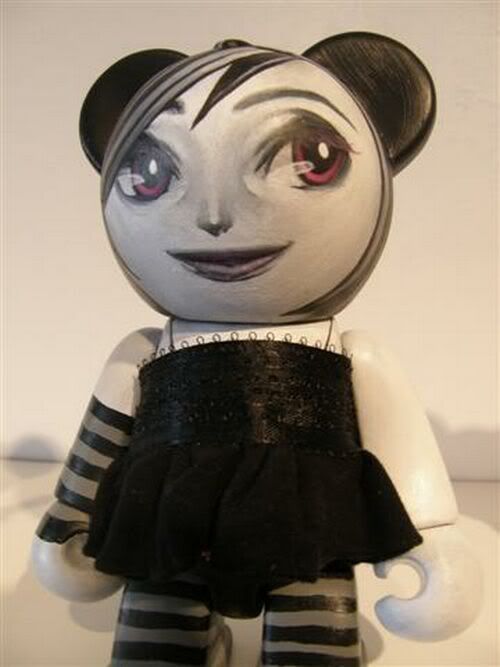 Bax Bear designed by Yukiko Otsu (Toronto)
As for the showcase, the beginning of the gallery started off with beautifully designed Bax Bears from artists in Toronto. Artists such as Yukiko Otsu and Charlene Chua were one of the many locally designed Bax Bears that were up for show in the gallery.
First part of the Bax Bear gallery at Keep Six Contemporary Gallery

Moving along in the gallery, an assortment of Bax Bears could be seen as mentioned earlier from various parts of the world. Some notably designed Bax Bears included Hello Brute (USA), Dave Barnes, Collette Xavier (Belgium), Josh Awesome, and Odette (Canada). Many of Jason Pultz's designed bears also happened to be for show, they were looking very nice indeed… Go Canada, eh!
Cute rainbow Bax Bear designed by Nathalee P.
Jason Pultz himself was at the opening day of the Bax Bear gallery talking to visitors, and even helping the kids to colour the blank templates of the Bax Bear available for colouring with crayons! He also had a few finished templates of his own on the wall. Last but not least, DJ Nic Carlino provided music to lighten up the atmosphere.
Bax Bear designed by Odette (Canada)
The second part of the gallery will take place on April 6th starting 4 pm (EST). More details can be found on the Bax Bear web page
Event covered and written by guest blogger Raphael (Thanks!!!)
Bax Bear designed by Collette Xavier (Belgium)
DIY Bax Bears available for purchase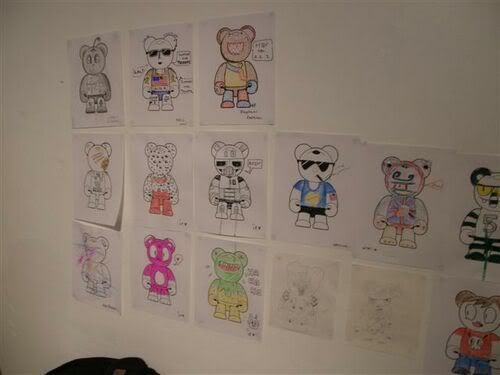 Coloured Bax Bear templates on the wall
The remaining part of the gallery